There are many ways to help tone your mid-section. This includes eating healthy, strength training, and cardio. Yoga is also a wonderful practice to incorporate into your ab workout as well. The practice not only  improves breathing, creates flexibility and relieves stress, it will also tone your body. Here are four poses that will help trim your tummy.
Boat Pose – The boat pose is a great stress reliever. This pose also improves focus and digestion while building a stronger core.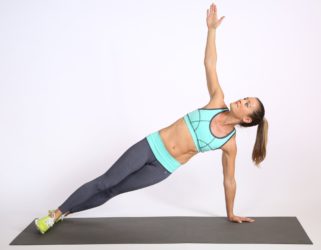 Stacked Side Plank – Considered the strength builder, this pose is known to build arms, shoulders, abs and trim love handles.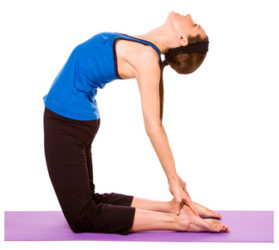 Camel Pose – This active pose is known to open up your heart chakra. When you practice this pose, you will engage your abs, thighs, waist, hips and back.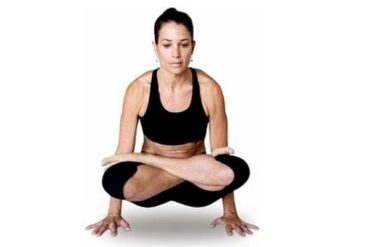 Lotus Hip Lift – This pose opens up your hips, streghtens your arms, abs and core
photos: popsugar, fitness, yoga-poses