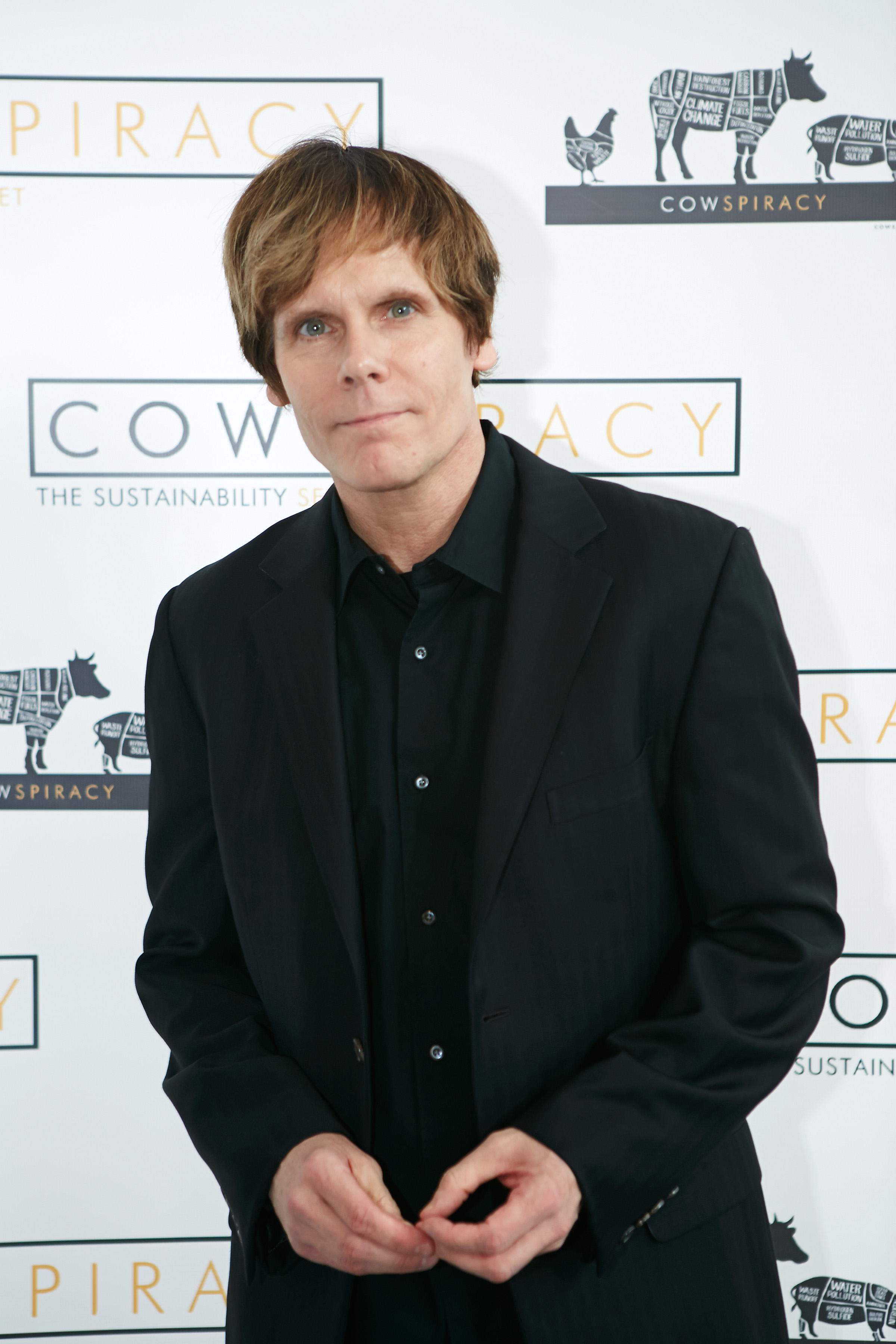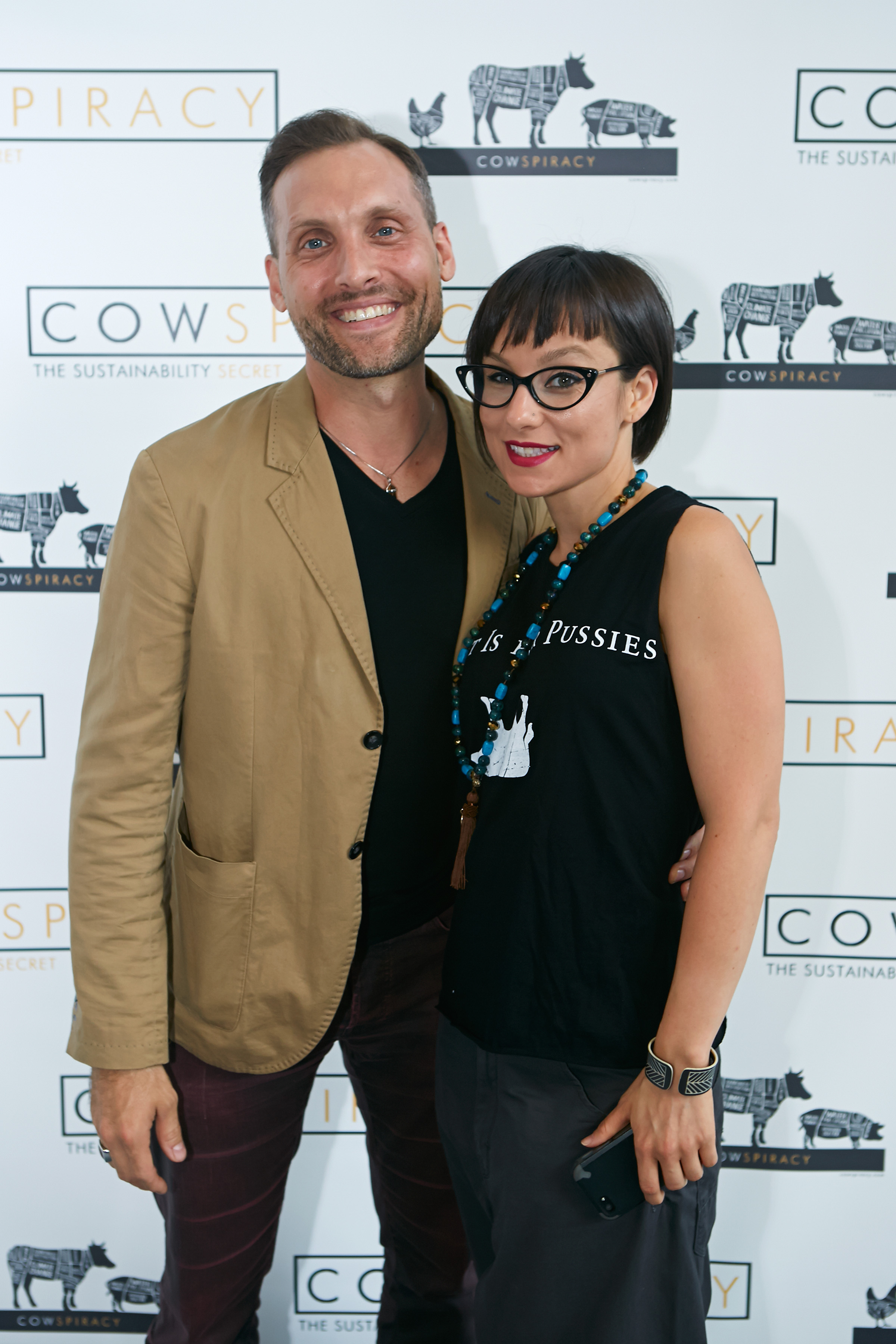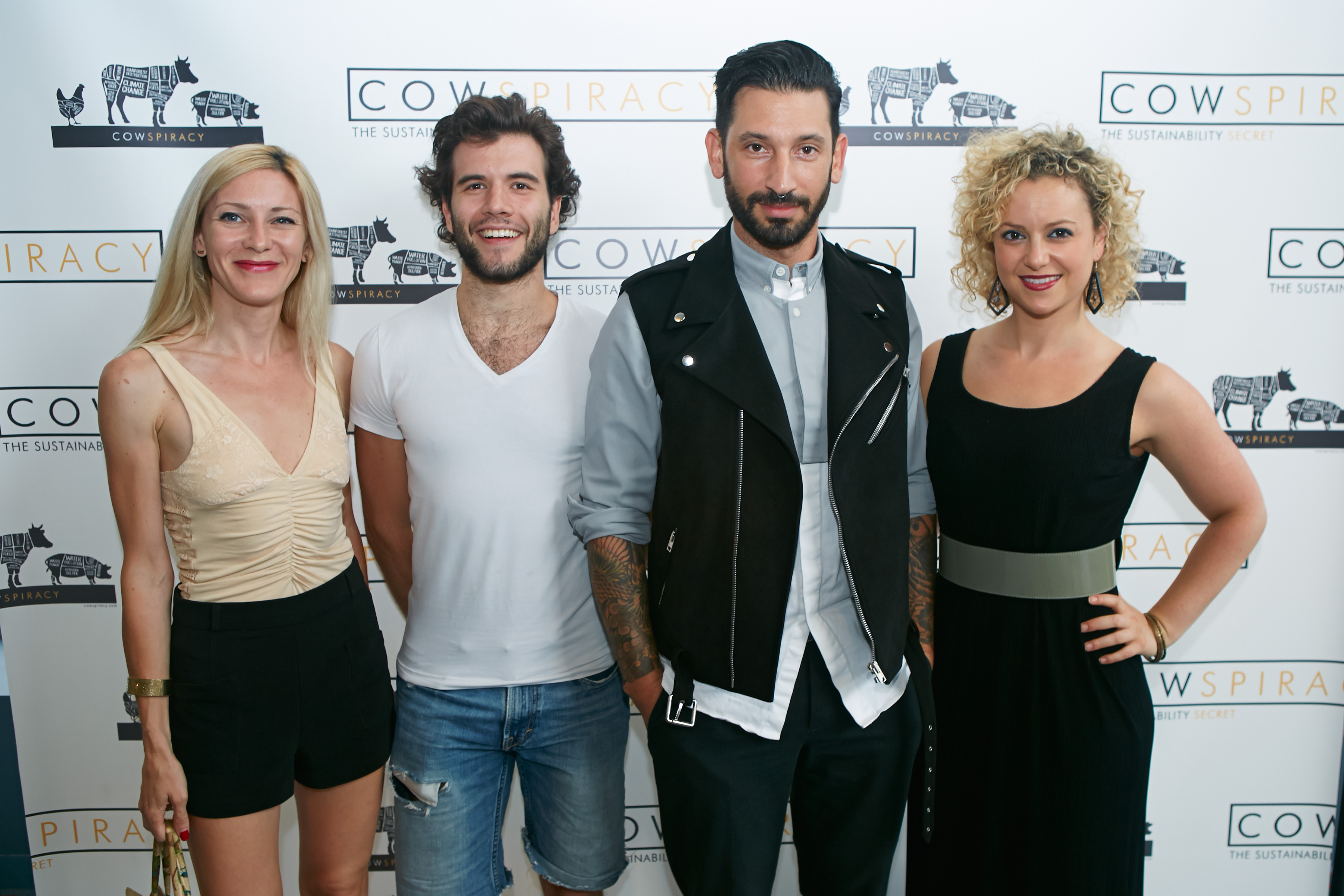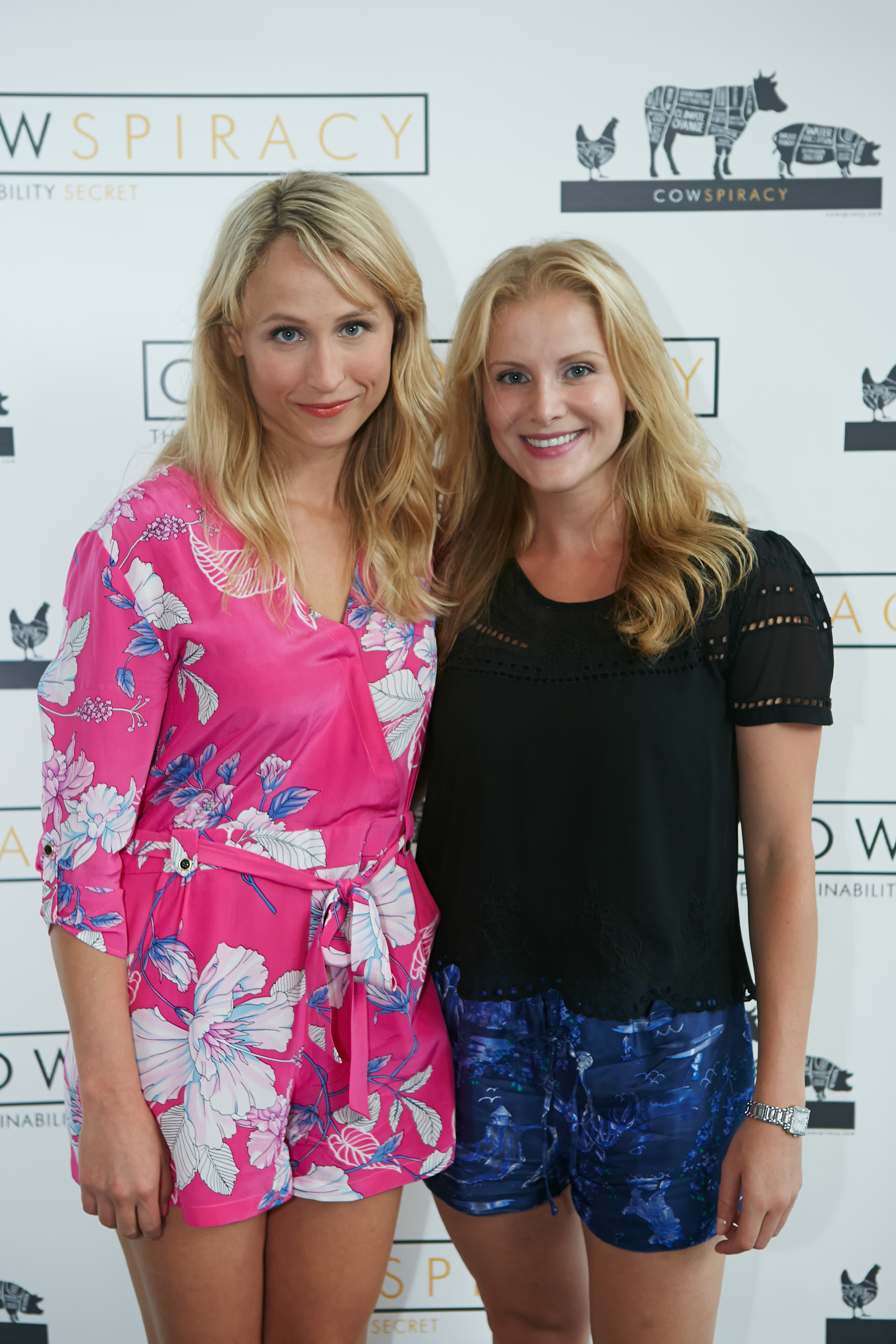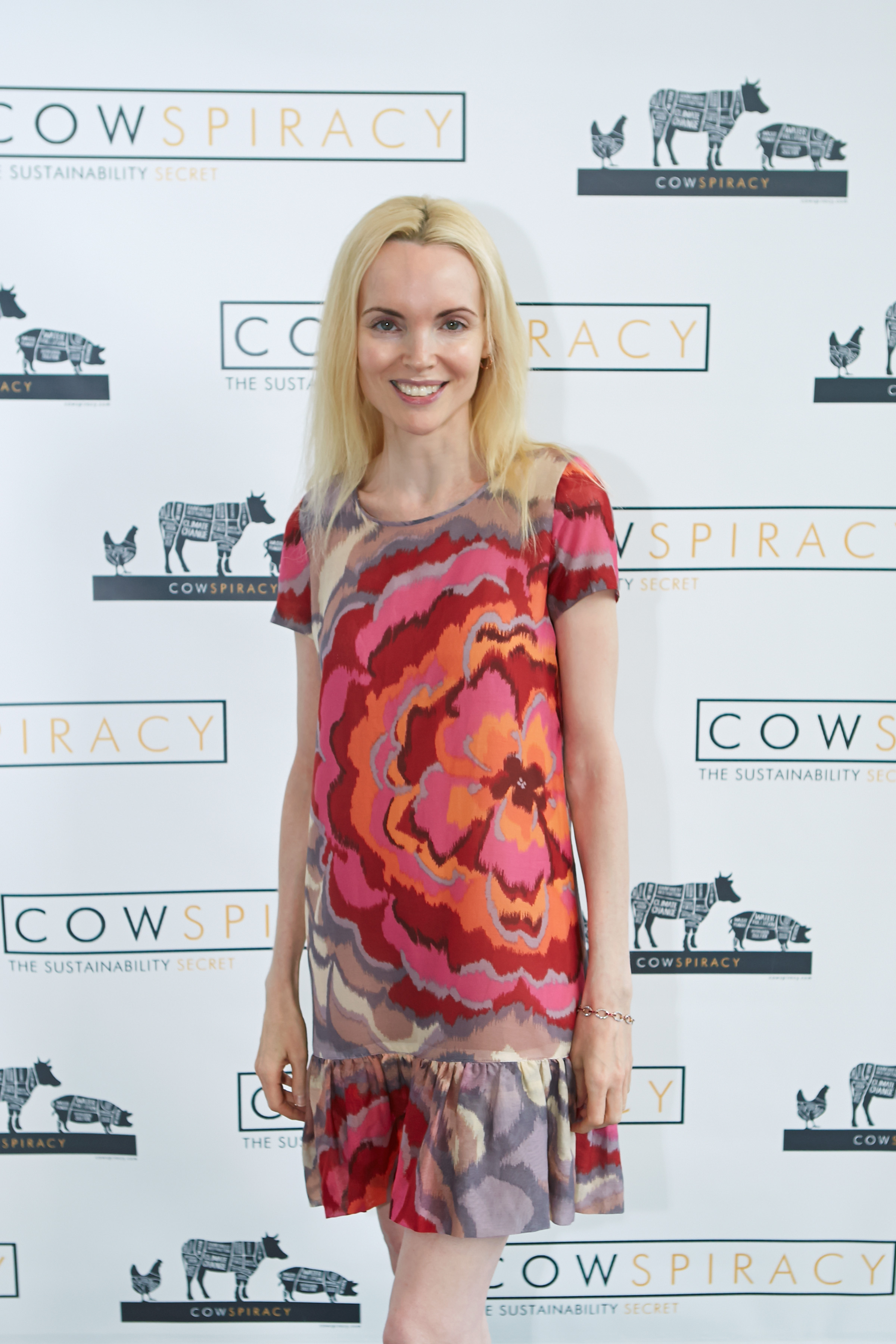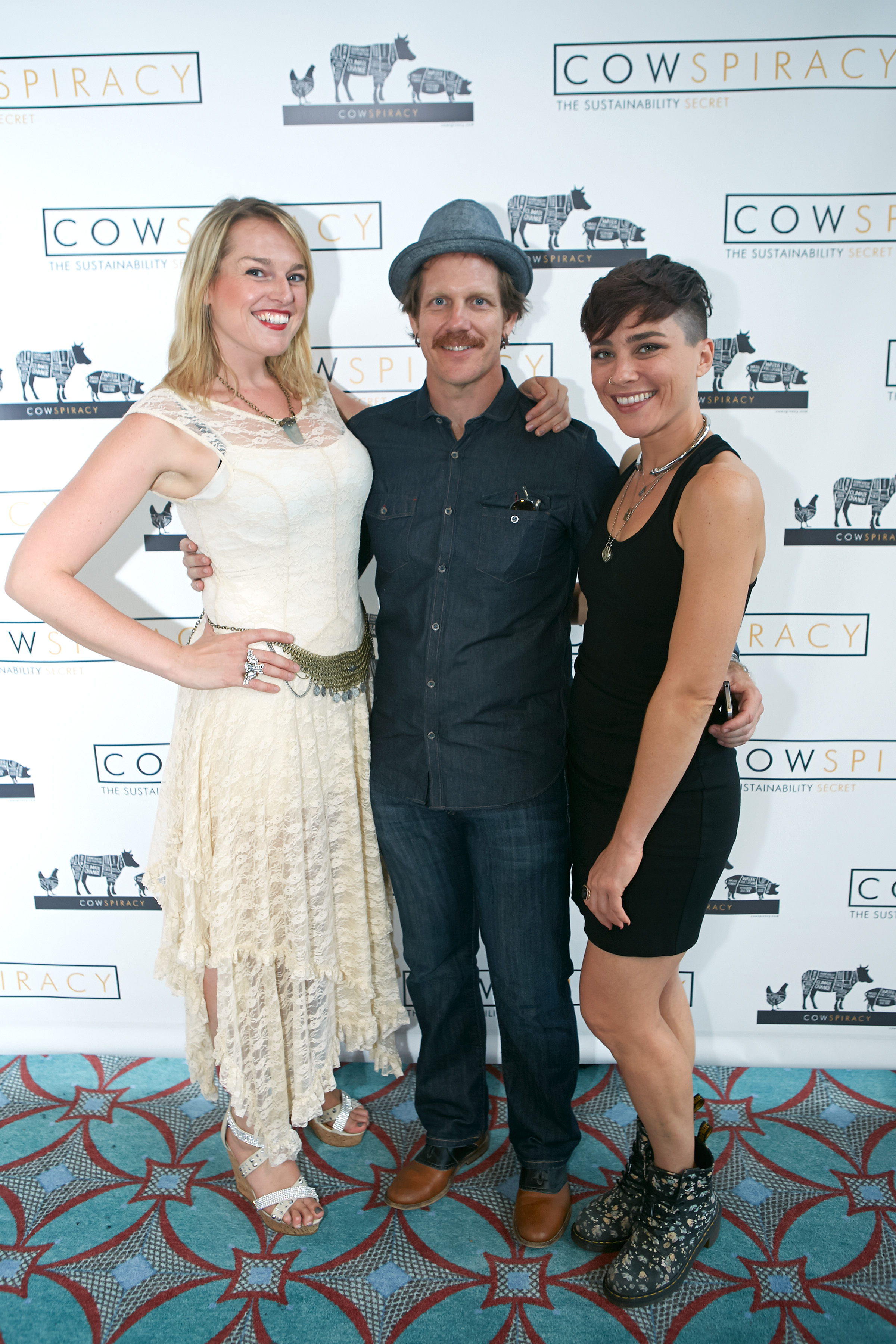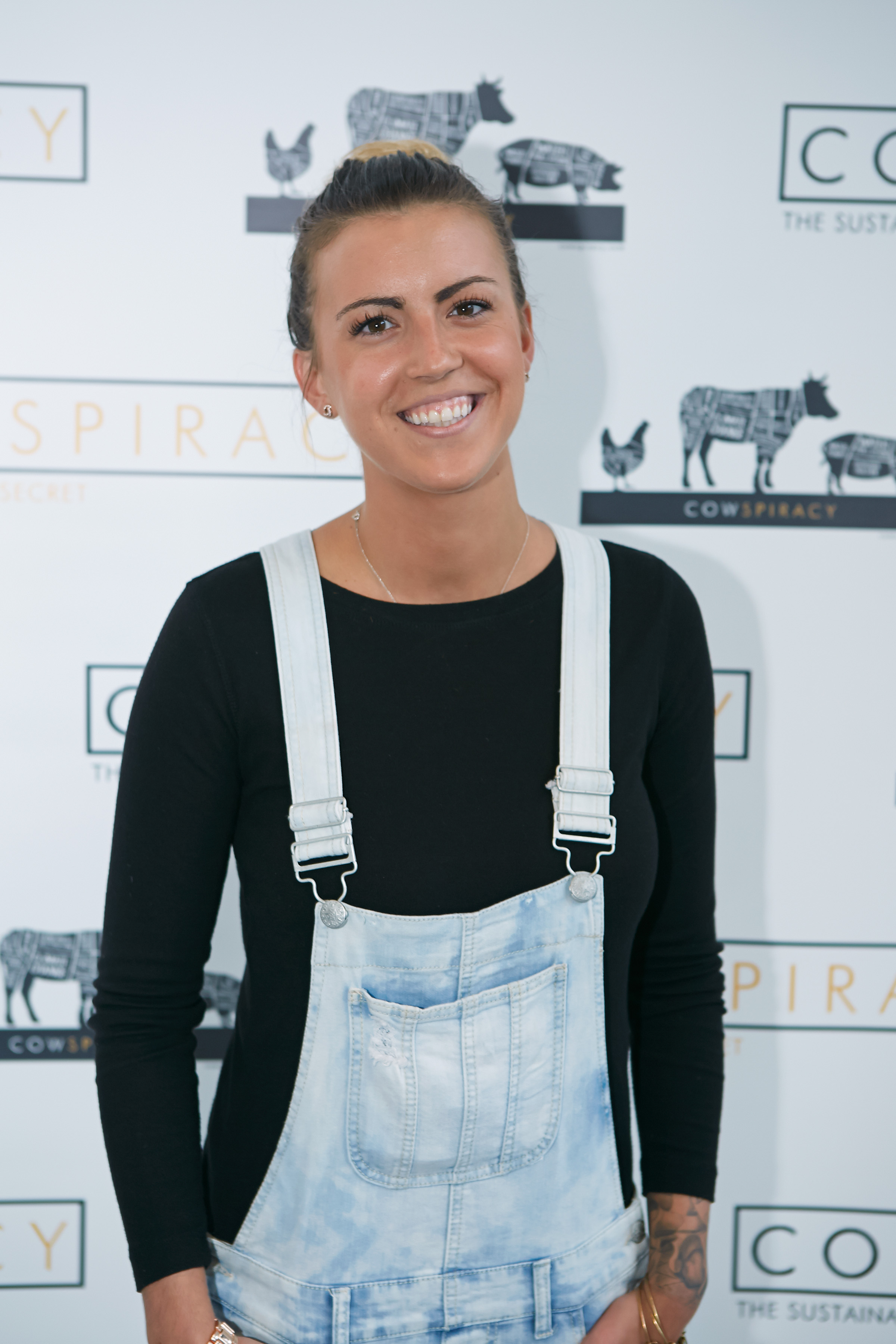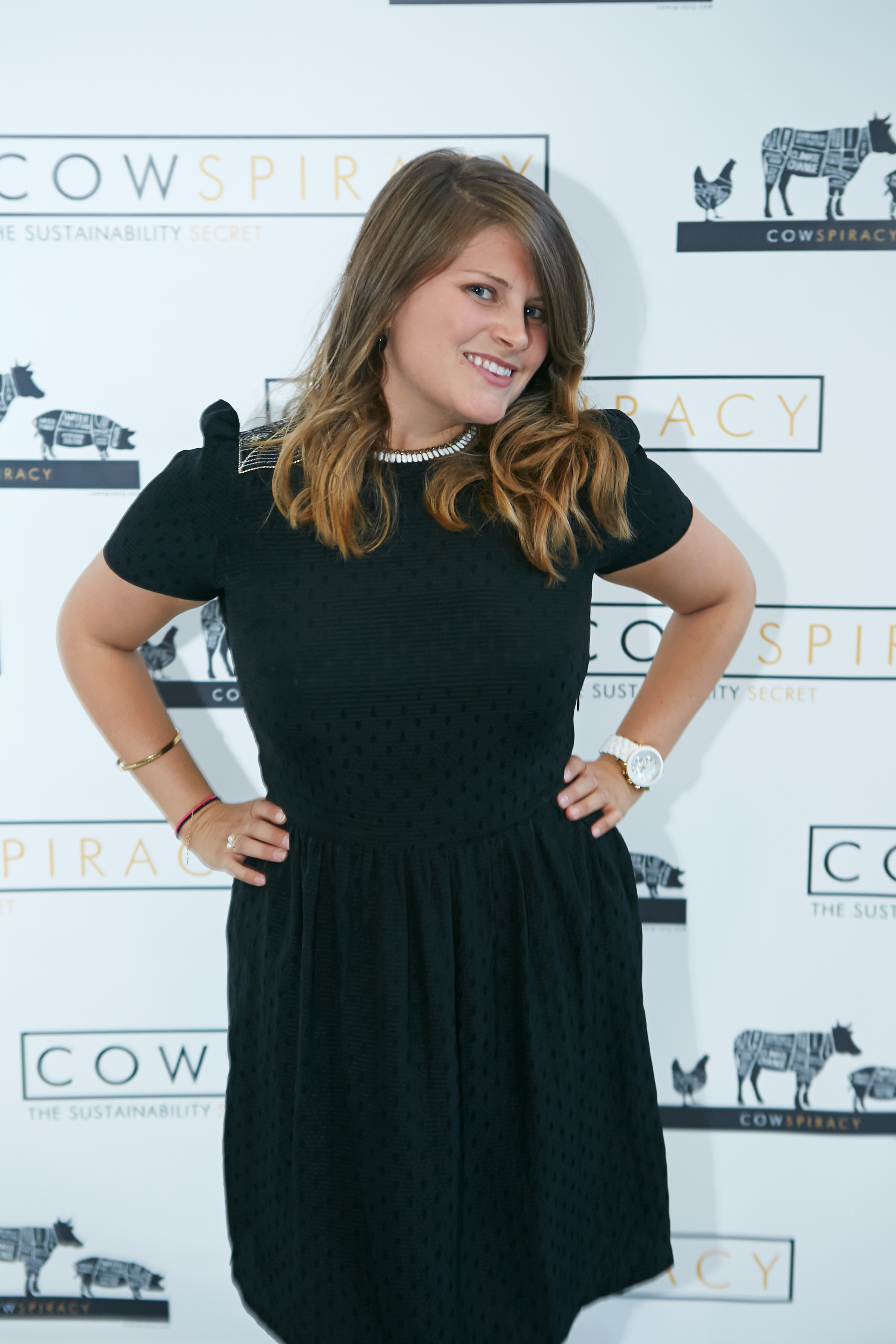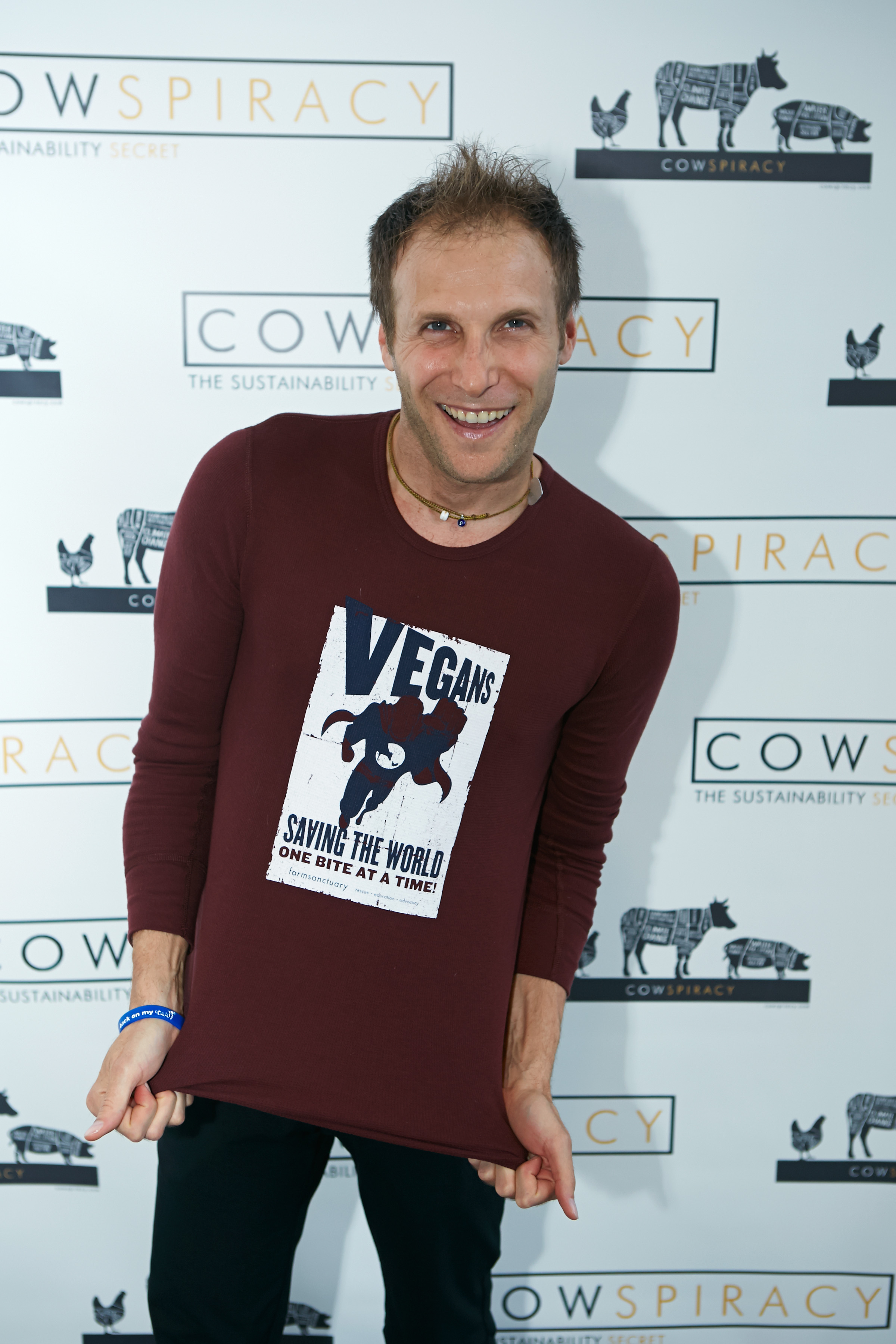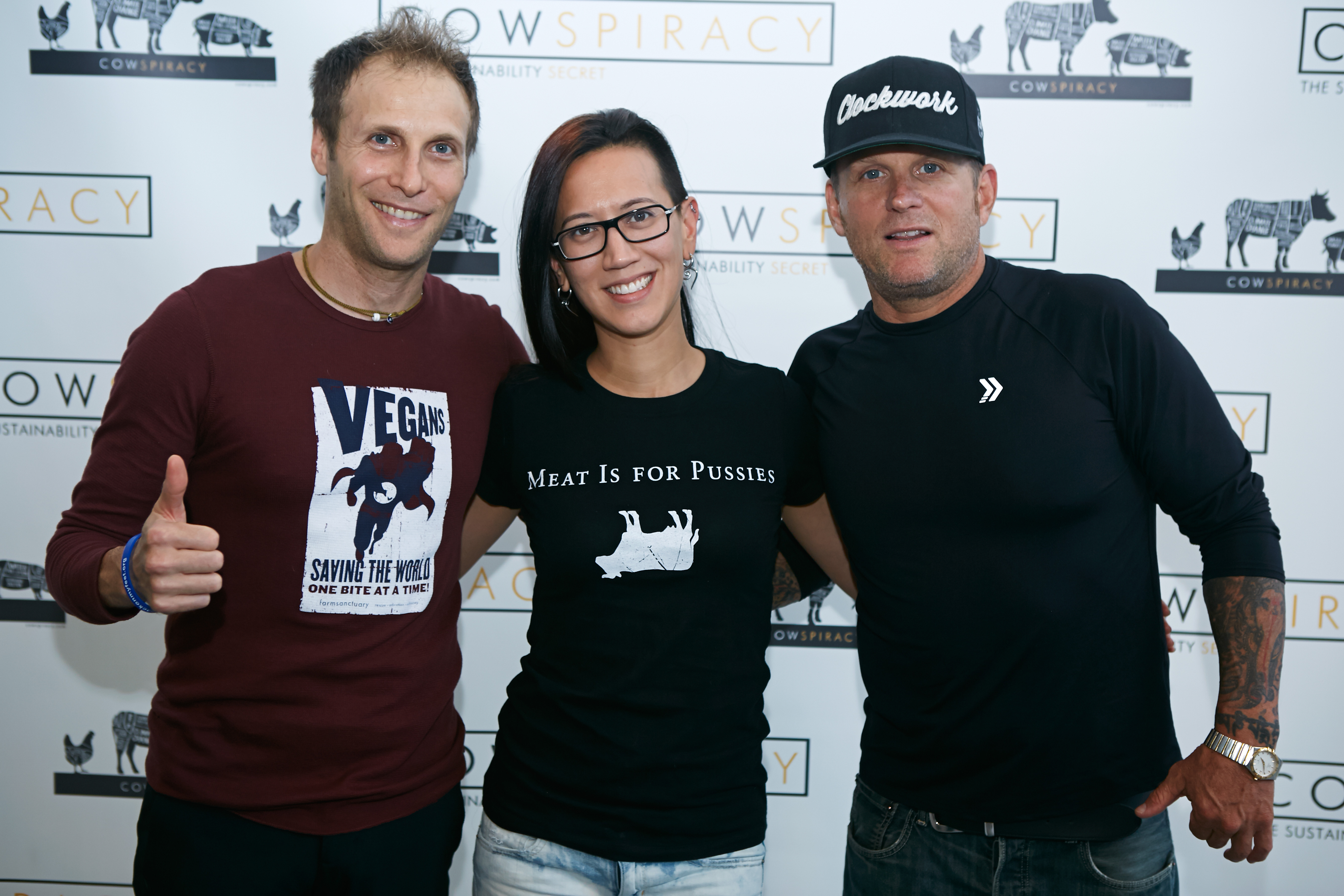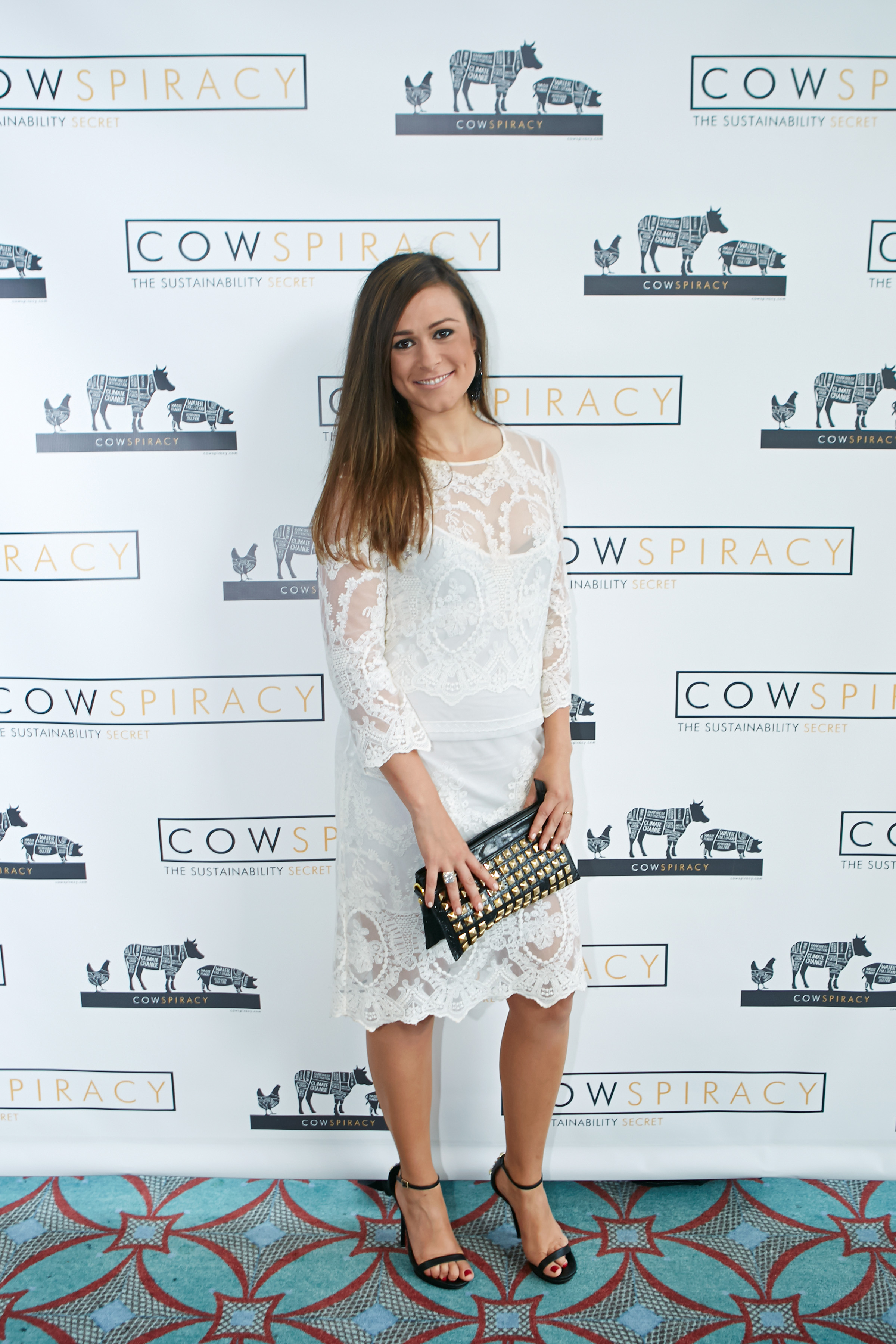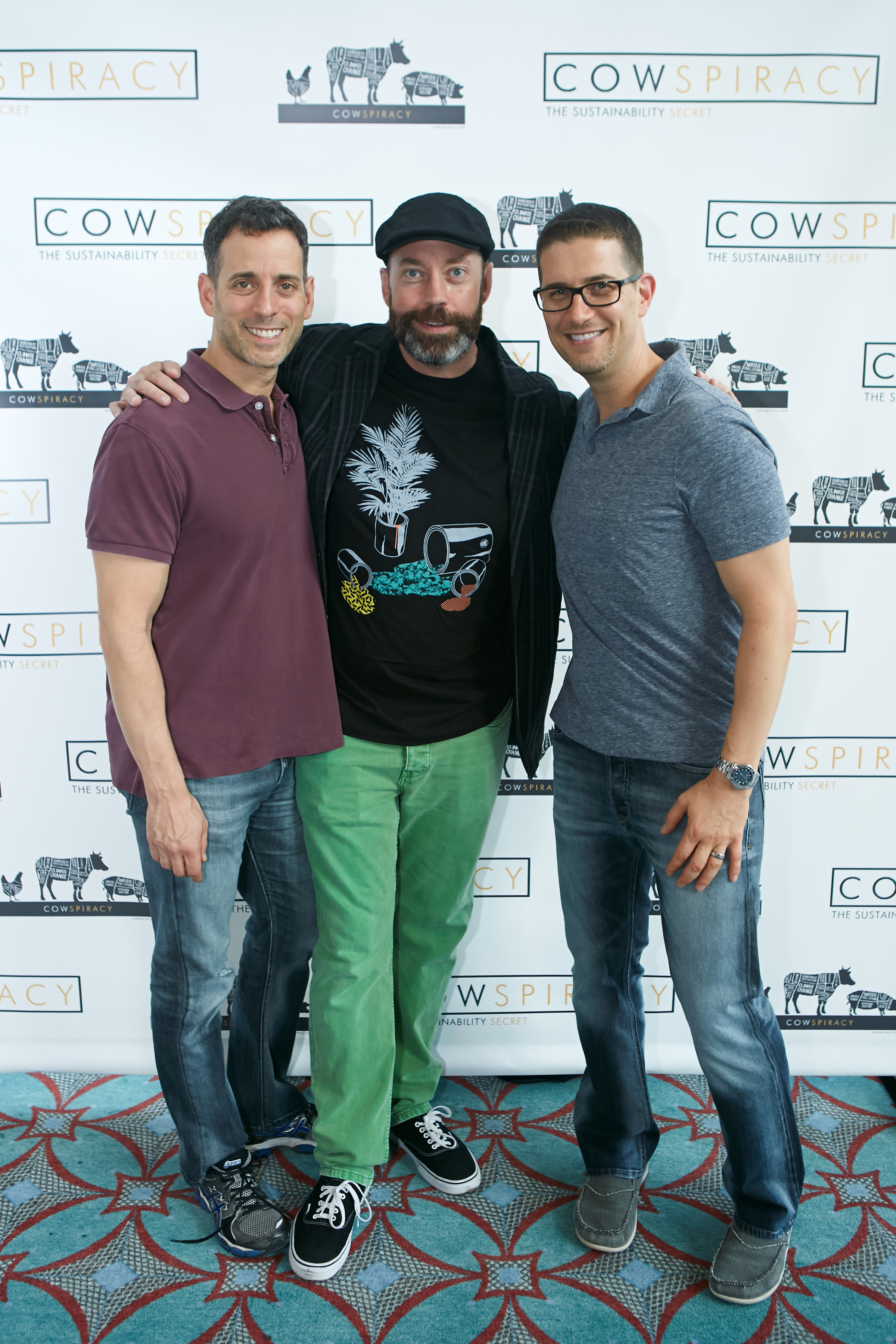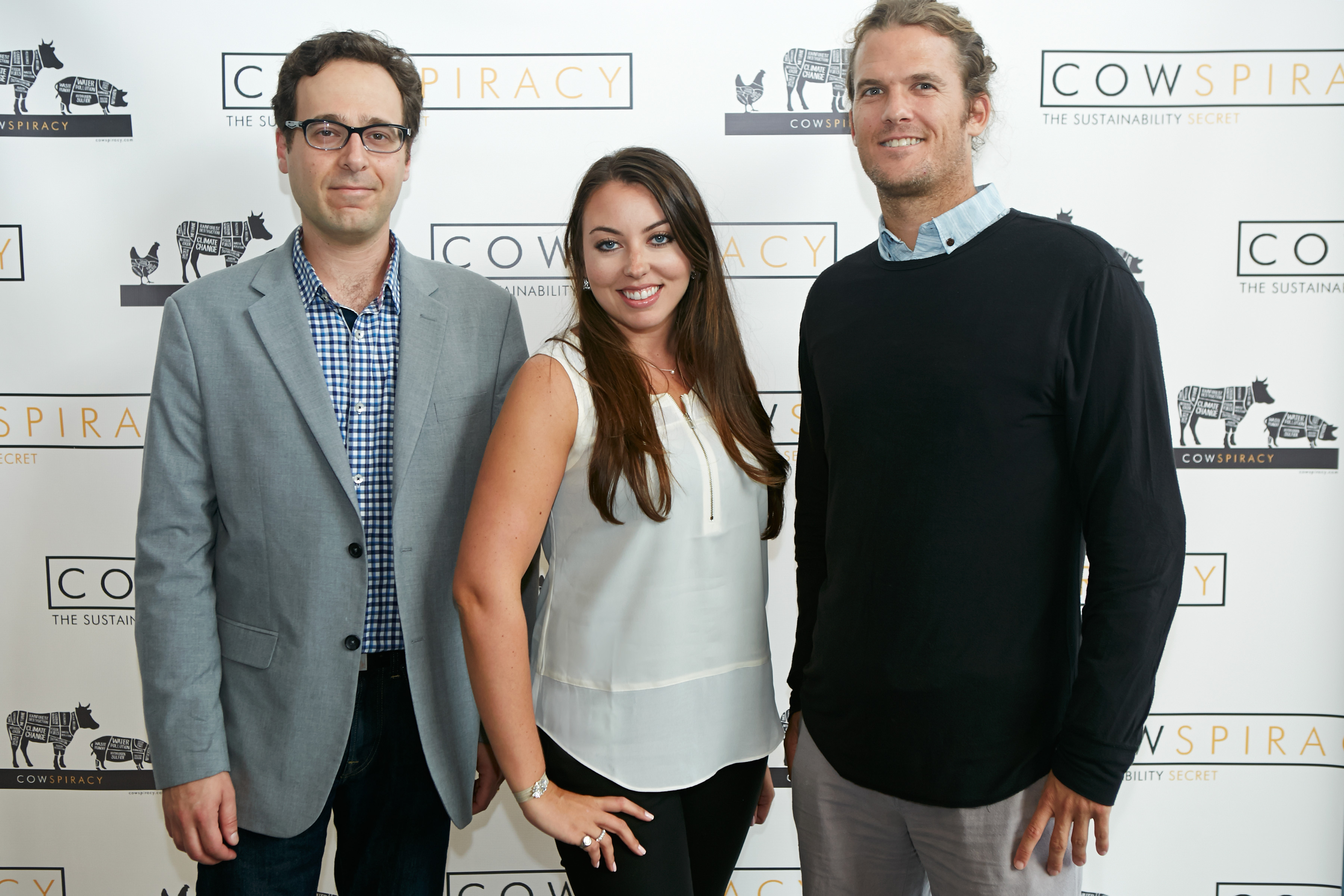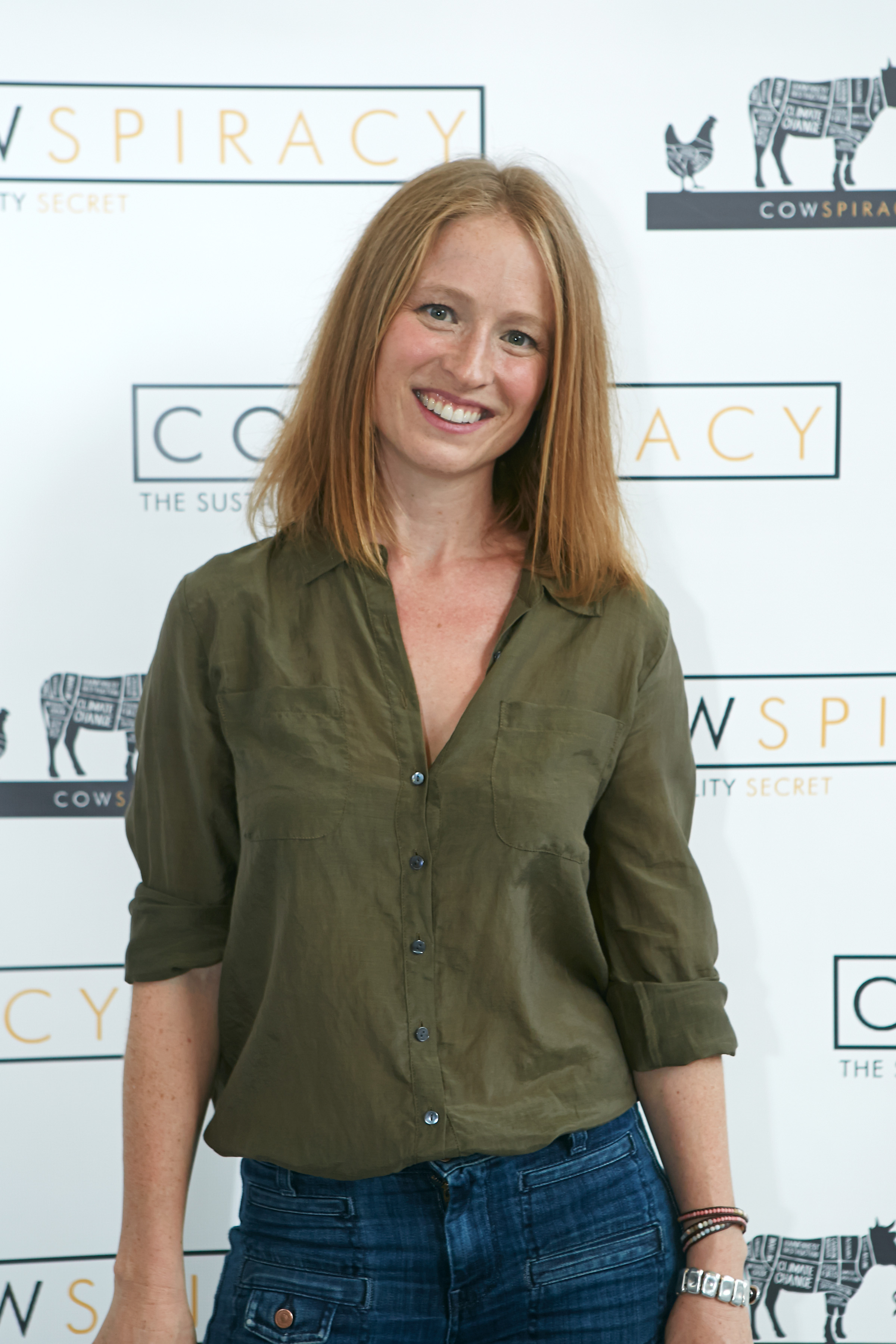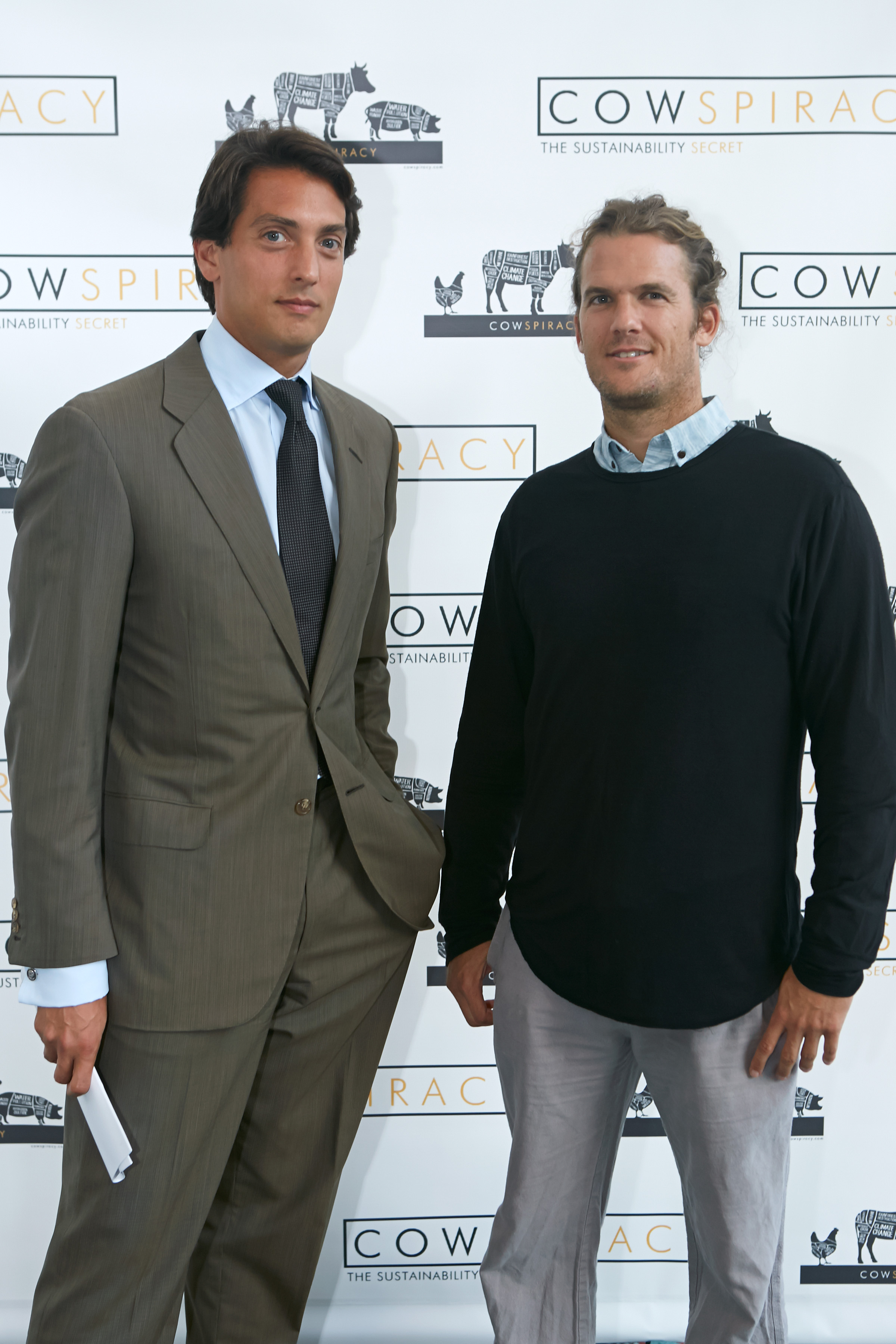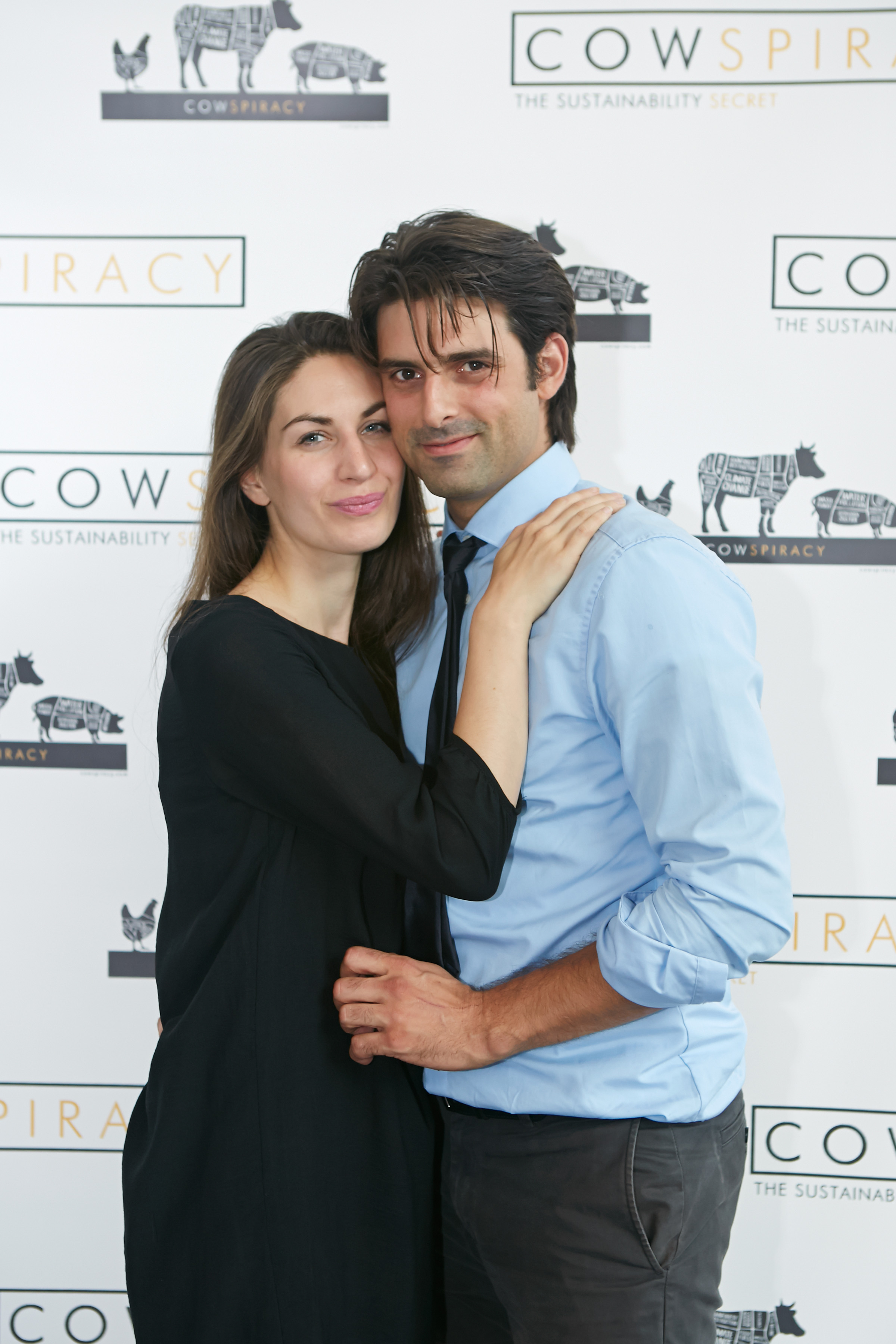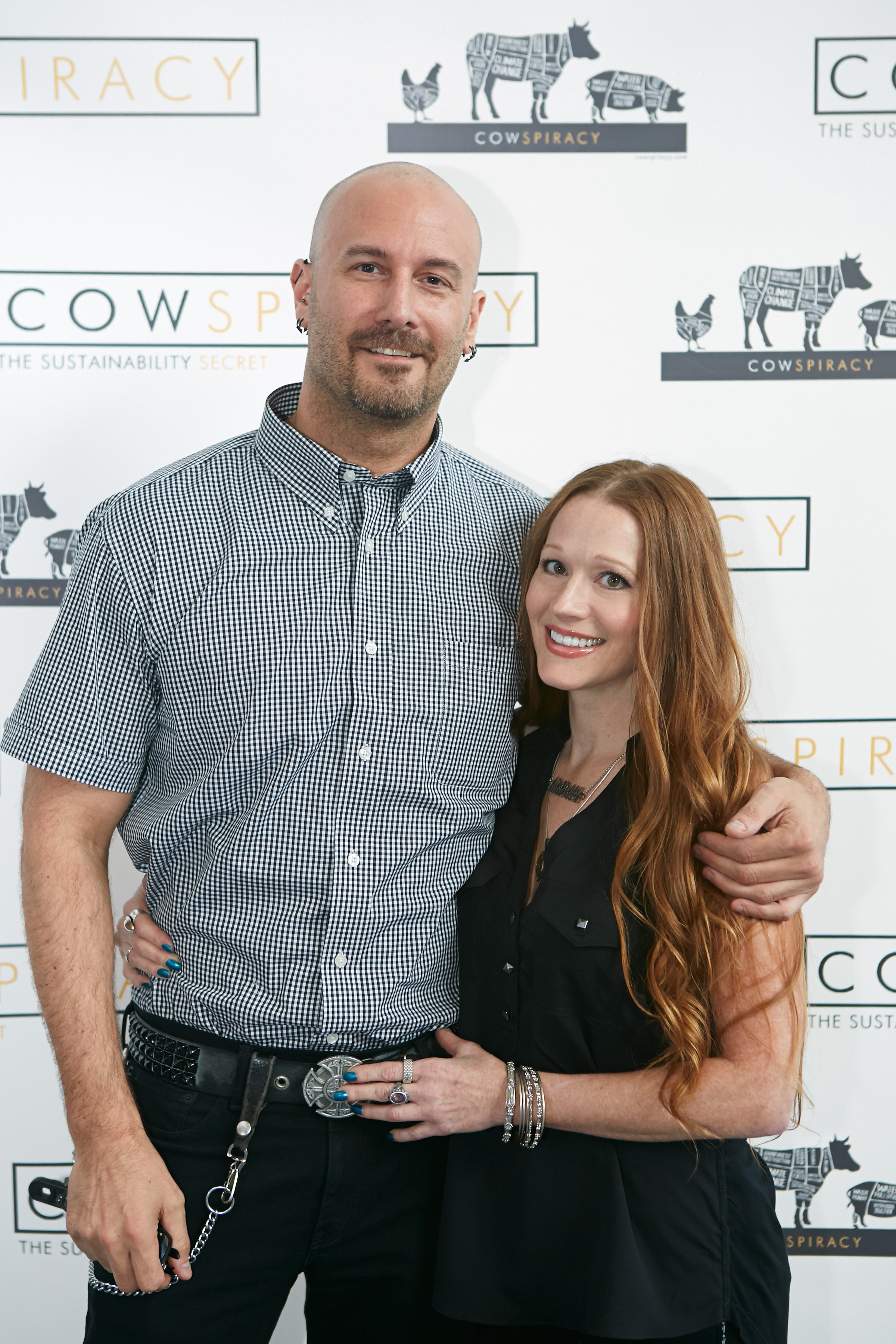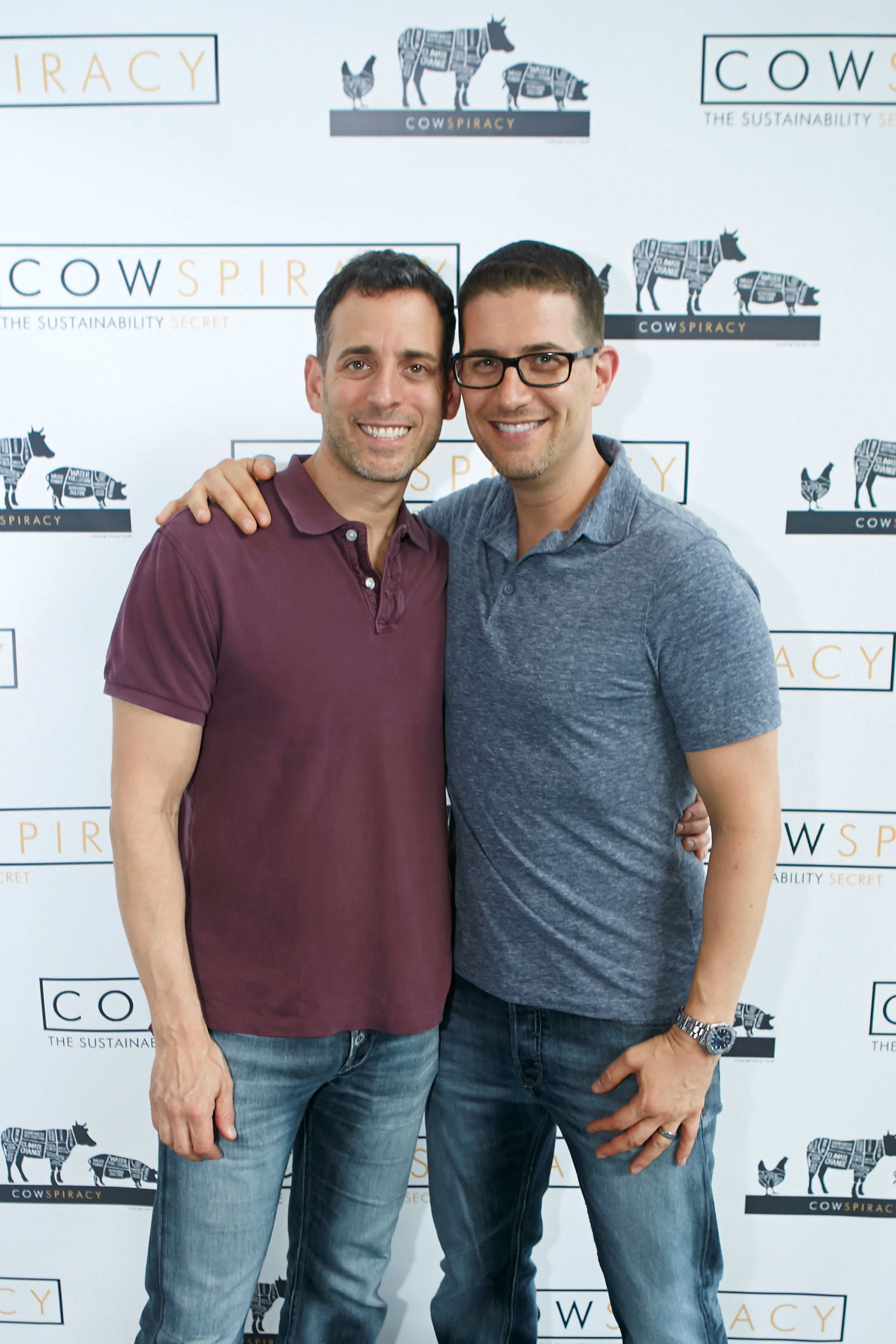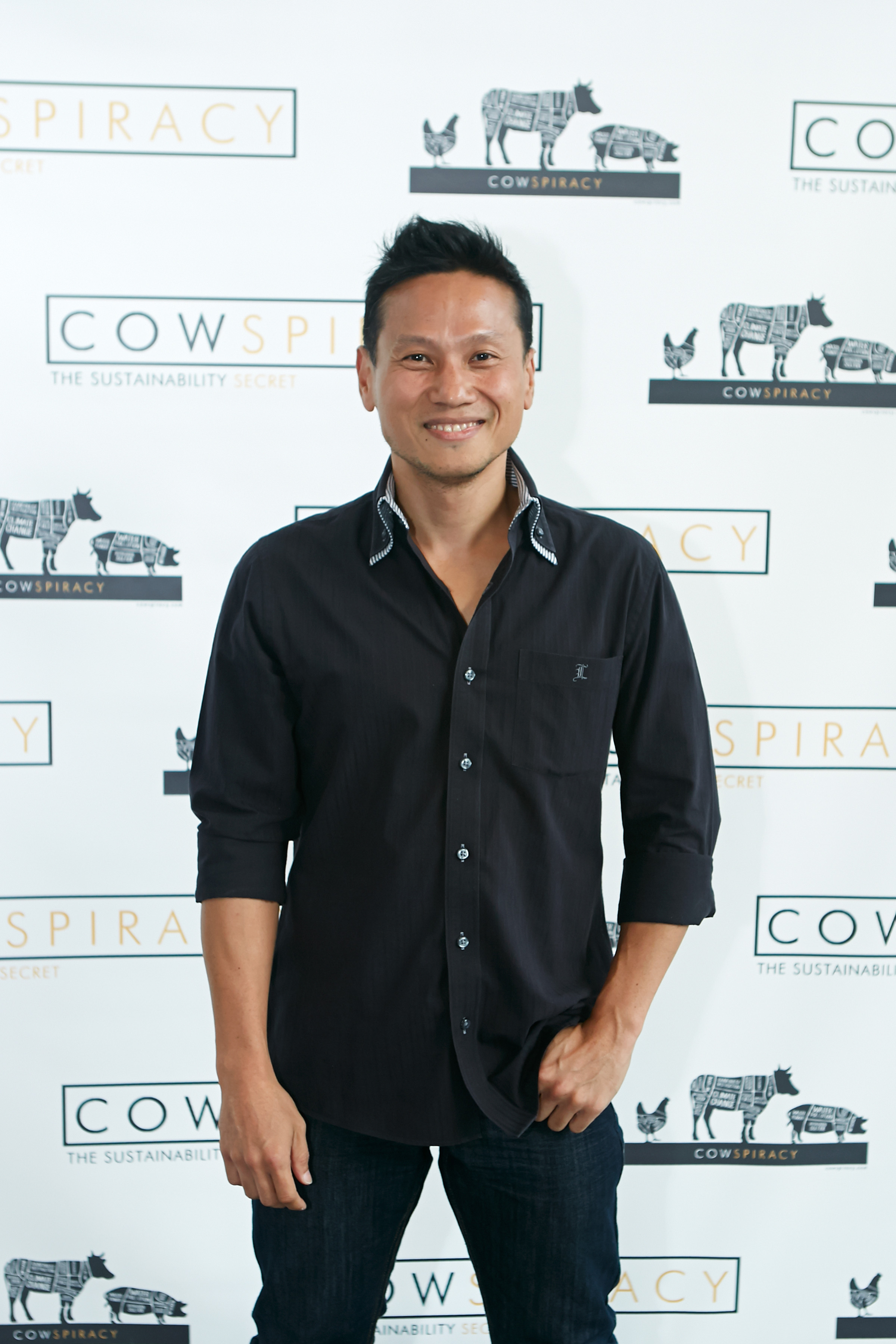 Following successful — and sold out — premieres in San Francisco, Los Angeles and Seattle, much buzzed about documentary Cowspiracy: The Sustainability Secret made its New York City debut last Thursday, receiving the red carpet treatment at AMC Loews Village 7 in Manhattan.
Cowspiracy — a film by Keegan Kuhn of First Spark Media and Kip Andersen of Animals United Movement (and also the protagonist we meet onscreen) — explores the impact of animal agriculture on planet earth, seeking to not only showcase stark stats and expert opinions, but also expose the conspicuous silence surrounding this significant subject by otherwise respected environmental groups.
Thought-provoking and endlessly entertaining, the doc is at once interesting and informative, eliciting gasps as well as laughs and, it is hoped, inspiring personal evolution in its viewers.
The screening — sold out like those on the West Coast, with a line down the block — attracted a slew of supporters:
Notables in attendance included reporter, producer and former MTV correspondent John Norris; actress Pepper Binkley; actress Katya Campbell; actress Larisa Polonsky; socialite, businessman and philanthropist Dennis Paul, of nonprofit React to Film; author and musician John Joseph (who also introduced the film), of Meat Is For Pussies and Cro-Mags fame; philanthropist (and wife of artist Peter Max) Mary Max; street artist and realist painter Dan Witz; reality TV personality Jenna Burke, of The Bachelor; Us Weekly staffer and Rolling Stone reporter Charles Thorp; reality TV personality Terence Gerchberg, of The Amazing Race; celeb chef and author Mary Mattern, of Nom Yourself; and more.
When the credits rolled, the cinema — which seated a cool 325 — erupted in applause before a thoughtful Q&A moderated by Mr. Joseph commenced.
Attendees of the screening fortunate enough to secure tickets to the intimate after party then made their way downtown to Tribeca's Suite ThreeOhSix, a vegan supper club. There they mixed and mingled with fellow moviegoers and a handful of VIPs, including co-founder of SumZero and ConnectU Divya Narendra, in addition to Mr. Joseph, Mrs. Max, Mr. Thorp and Ms. Burke.
When a little later Mr. Anderson arrived, he was welcomed with cheers and ample clapping. He gave a brief speech, humbly thanking fans, sponsors, volunteers, proprietor of the space Daphne Cheng and event coordinator and publicist Nell Alk.
Music wafted through the loft space as guests snapped photos in front of the step-and-repeat and enjoyed cashew cheese from Dr. Cow; cold-pressed juice from Pitanga; wine from The Vegan Vine; doughnuts from Dun-Well Doughnuts; and popcorn from the Oprah-lauded company Pipsnacks.
Though slated to wrap by 11:30, revelers continued toasting to a fun night well past the witching hour. When it came time to head home, each received something to round out the evening:
Swag bags featured candles from Produce Candles; body lotion from Bulldog Skincare; honey sticks from Bee Free Honee; chocolate bars from Brooklyn Dark; white chocolate medallions from Obsessive Confection Disorder; soap bars and bath bombs from LUSH; protein bars from 22 Days Nutrition; lip balm from Hurraw; coupons for comp product from Beyond Meat and Gardein; as well as other printed materials/stickers (our favorite being the simple but strong logo for Mister Sister). All goodies were fashionably packaged in eco totes from Minnesota-based brand Relan, an innovative company that upcycles billboards to create one-of-a-kind bags to be used again and again.
All in all, you'd be unlikely to find anyone who didn't bill the premiere and post-party a smashing success.
To interact with Cowspiracy on social media, find them on Facebook, Twitter and Instagram.
For DVD and digital download pre-sale options, visit the Cowspiracy site.
For information on how to organize — or attend — a screening at a theater in your local community, visit the Tugg site.
Watch for Cowspiracy on Netflix and iTunes this fall.
Photos credit: Splice Photography
Thumbnail Image