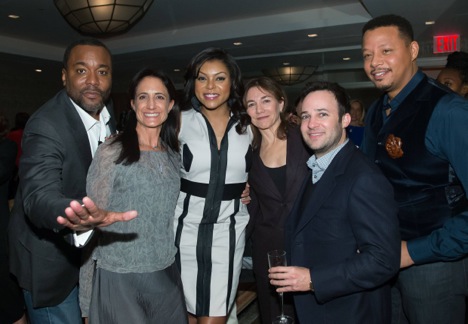 The first day of October marks the beginning of Italian appreciation month. That tad bit of information was something I did not know up until I walked into the internationally renowned Drago Centro, located in the heart of downtown Los Angeles. Peroni Nastro Azzurro partnered with the Italian American Museum and Taste of Italy to host a dinner in Los Angeles to kick-off Italian heritage month. Guests in attendance enjoyed a five course meal paired with Peroni Nastro Azzurro cocktails by famed Chef Celestino Drago.

The night started off with Cicchetti which included assorted Hors d' Oeuvres paired with featured libations such as Peroni Spritz, Marco Polo, and Salty Maltese which soothed my stomach for crispy zucchini and beer batter.

The private guests included people from different worlds: brand managers, architects, musicians, and the very important journalists. We all mixed and mingled as we shared stories and rejoiced over the lovely dinner.

The next tasty entrees included Fettuccine Carbonara and Beer Braised Veal Cheeks, which I believe everyone should put on their bucket lists.

The highlight of the night was when the man of the hour himself, chef Celestino Drago, came out to greet our private party and shake hands with each of us. We all appalled him for the immaculate dishes that were prepared in honor of Italian Heritage Month.

Be sure to dine in at the Drago Centro located at 525 S Flower Street in downtown Los Angeles.

Special thanks to Peroni Nastro Azzurro and the Italian American Museum of Los Angeles.
Taste of Italy is Los Angeles' premier gastronomic event featuring aware-winnig restaurants and wineries with fantastic entertainment. Peroni Nastro Azzurro will be prominently featured in the event's beer garden. The Taste of Italy Festival takes place on October 11 in Historic Little Italy in Downtown Los Angeles. Tickets can be purchased at http://italianhall.org/taste-of-italy-los-angeles/
FOR OUR READERS BASED IN LOS ANGELES: If you use the code Jones5, you will recieve $5 off general admission tickets for Taste of Italy.
-Hakeem Animashaun
Thumbnail Image