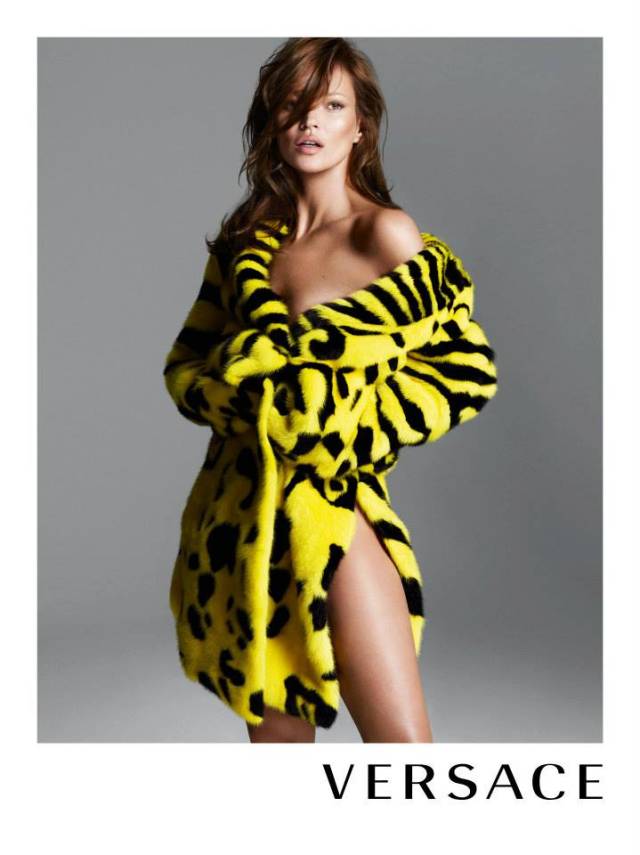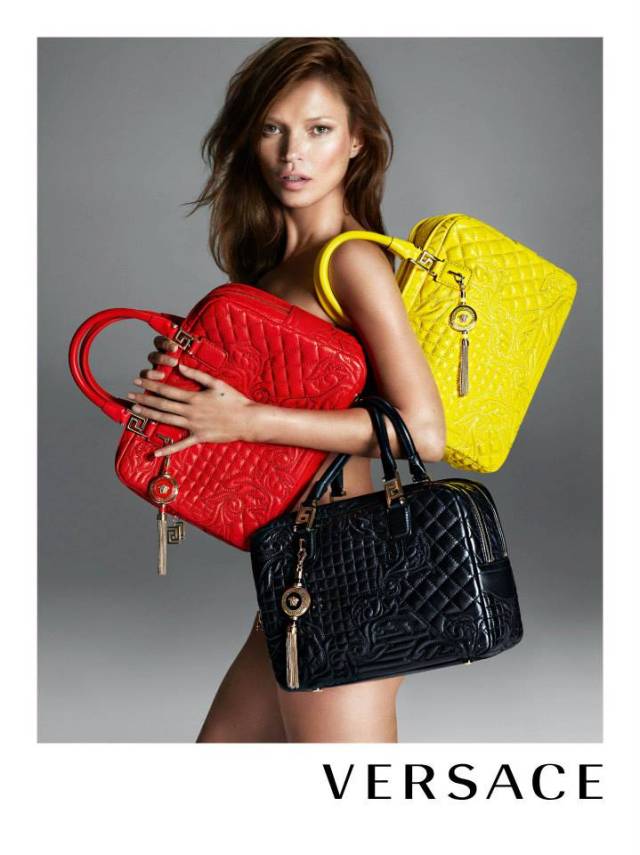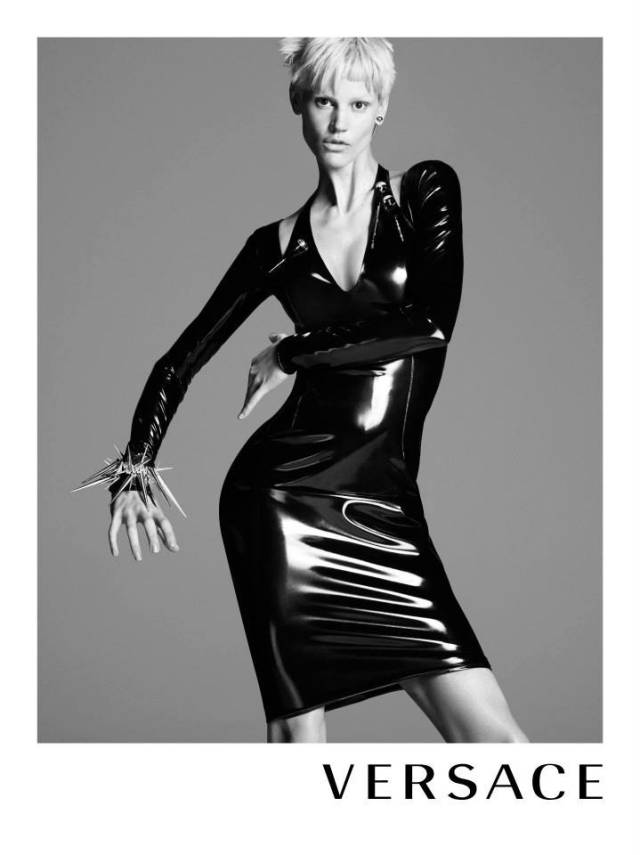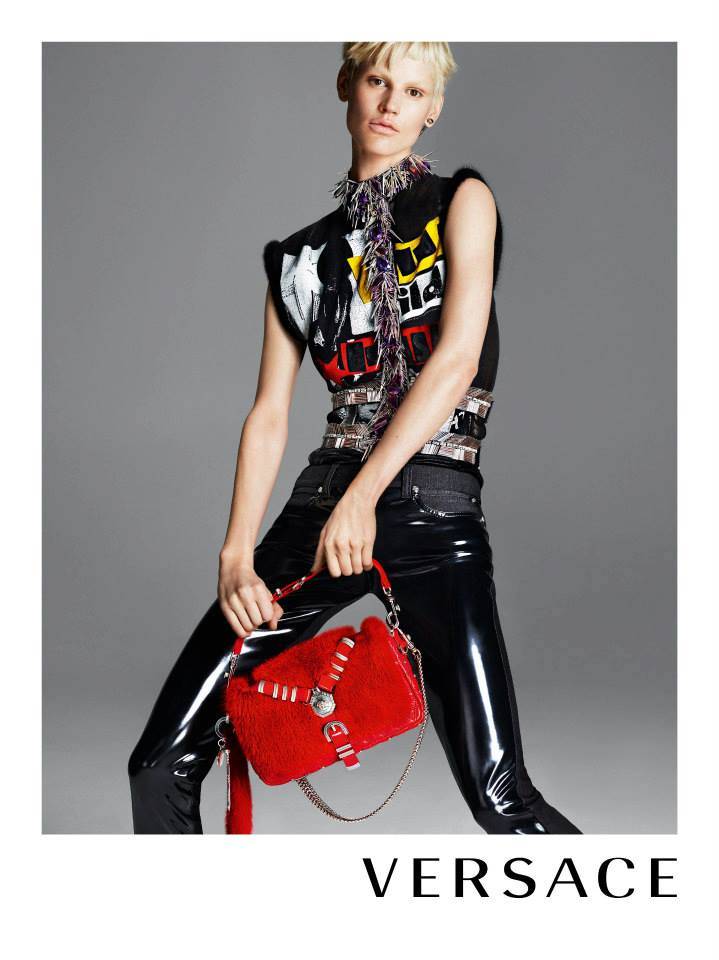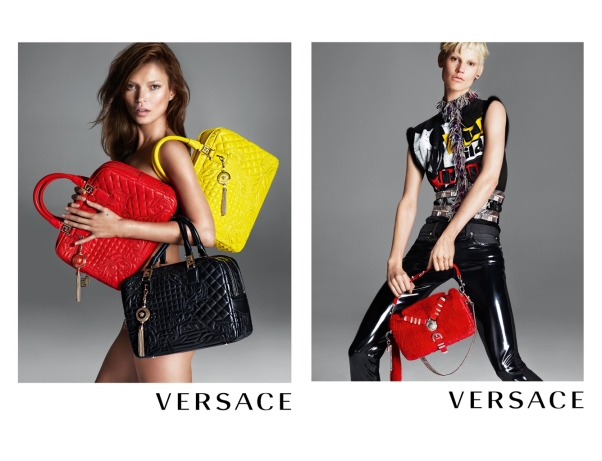 Versace taps supermodel Kate Moss and Dutch beauty Saskia de Brauw for their new "Vunk" (punk) collection where rock and glam unite. Photographers Mert & Marcus transforms the duo for the minimalistic theme to capture the essence of the edgy collection. Kate shows off her glam side in a bright yellow animal print coat and behind a handful of Vanitas bags that are strategically placed to cover her nude body. Saskia is more rock 'n' roll with a punk inspired hairdo, printed tee and leather pants.
When talking about the aesthetic Donatella explained, "[The] Versace campaign for Autumn/Winter 2013 is stripped back to the raw power of the clothes and models."
The ads will also feature male models Travis Smith, Dominik Bauer and Matt Trethe.
Tasia Prince
@TasiaPrince
Thumbnail Image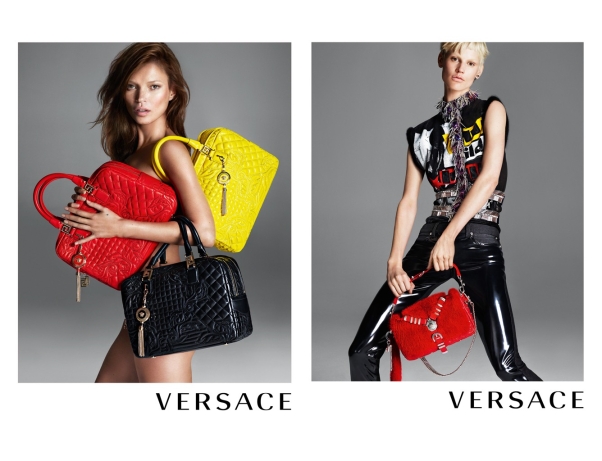 Twitter Term
#Versace #fall #campaign #Kate Moss #Saskia de Brauw #fashion